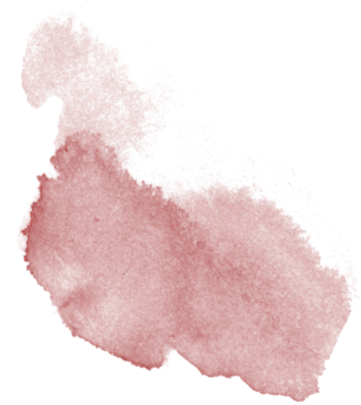 REVIK is a focused portfolio of wines offering a clean and classic perspective on varietals grown throughout the North Coast of California. Phil Holbrook and Wil Prim came together and took on the task of producing wine from their family estates in the Napa Valley, the Saphi Vineyard in the heart of the Coombsville AVA and Diogenes on the upper slopes of Howell Mountain. The organic and dry-farming methods practiced at their home vineyards, has inspired them to pursue partnerships with like-minded growers throughout Northern California whose values are in harmony with theirs.
The centerpiece of our label is a cherry blossom watercolor, painted by Phil's late grandmother, Margrit. Inspired by her many handmade menus, the artwork was hand-painted especially for REVIK.
The Wines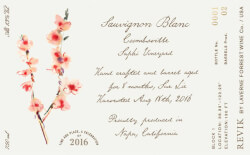 Sauvignon Blanc, Coombsville, Saphi Vineyard
From REVIK's estate vineyard, Saphi, located in the Coombsville AVA of Napa Valley. Organically and dry-farmed. The grapes go straight to whole-cluster press, neutral barrel fermented for 40-45 days with native yeasts, and aged sur-lee for 10 months with stirring once a week for 3-4 months. No malolactic.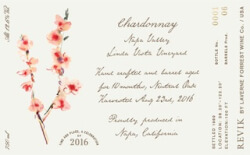 Chardonnay, Napa Valley, Linda Vista Vineyard
From organically farmed vines planted in 1989. The grapes were whole-cluster pressed and fermented with native yeasts in a combination of neutral oak barrels and stainless steel tanks. The 2017 vintage required 45 days to complete fermentation. About 50% malolactic, no stirring of lees. Aged 10 months in neutral oak.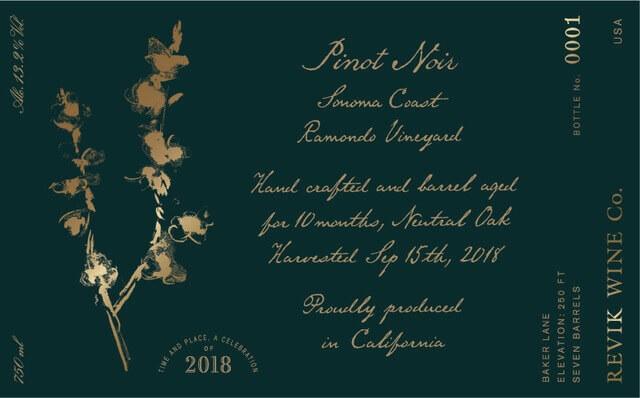 Pinot Noir, Sonoma Coast, Ramondo Vineyard
From 25 year-old vines farmed organically by Greg Adams. Planted in the Sonoma Coast AVA in a vineyard located along Baker Lane which is a combination of Calera, 667, and 777 clones. 75% whole cluster fermentation with native yeasts in tank for 10-12 days. 25% is direct pressed, once the must is dry, into new oak for 10 months.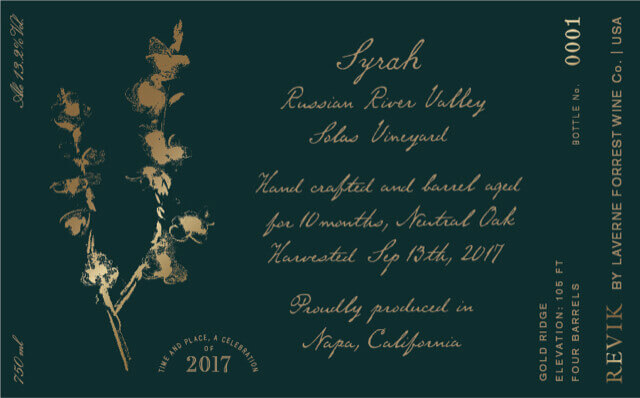 Syrah, Russian River Valley, Solas Vineyard
From the Solas Vineyard in Sebastopol. Organically farmed since 1995, the grapes were whole-cluster fermented with native yeasts. Aged for 10 months in neutral French oak barrels.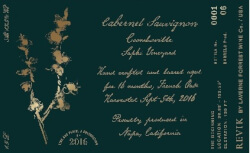 Cabernet Sauvignon, Coombsville, Saphi Vineyard
Saphi Vineyard is a site with rocky, loam soils. The grapes were destemmed, and fermented with native yeasts in a closed top tank. Fermented on skins for 21 days, pressed and aged 18 months in 50% new French oak barrels.