ABOUT BONHOMIE WINE IMPORTS
Emerging from 15 years of working in food and wine in New York and New Jersey, Charles Woods began his own boutique company in 2008 with the mission to find traditional estates in France, Italy and Germany who produce wine that sing of their origins. He believes in wine sourced from small farmers who do things by hand, value the wines birth in the vineyard and with a deep connection to their regional traditions. While not content with the term 'natural wine,' for its vagueness and broad connotations, Charlie prefers to let the wines and the producers tell the story themselves, and that they do.
Over 150 wines are represented from more than 30 estates yet as Bonhomie continues to expand and evolve the company remains grounded in the belief that wine connects us all together with the unbreakable bond of jovial conviviality. Cheers!
CHARLES WOODS
Owner
After years of cooking in New York City restaurants and notable jobs with importers Vineyard Expressions and David Bowler Wines, Charlie set out to create his own company. Founded in 2008, Bonhomie focuses on the concept of terroir and pouring this philosophy into the glasses of wine lovers across the country. One look through the Bonhomie portfolio and you can see that Charlie's heart lies with Burgundy, Champagne and German Riesling. He now resides in Millburn, NJ with his wife, 2 boys and dog.
NOEL SHERR
Director of National Sales and Media
Noel first fell down the wine rabbit hole in college while working as a barista in a West Hartford café. Trading free cappuccinos for free tastes with the wine shop next door, he began learning enough to be dangerous. Years later, after returning to his native New York to pursue a music career, Noel turned to wine as a day job that rapidly evolved into a full-time career. Noel went on to manage well-known retailers such as Chambers St. Wines, Slope Cellars, and Heights Chateau, and to sell for David Bowler Wine and Polaner Selections. After moving to North Carolina in 2010 Noel opened Cave Taureau Wines in Durham. Although nationally acclaimed and beloved by regulars, Cave Taureau closed its doors in 2016. In August of that year Noel joined Bonhomie as Director of National Sales and Media. When he's not traveling the country slinging wine, Noel can be found walking his two dogs or playing the saxophone.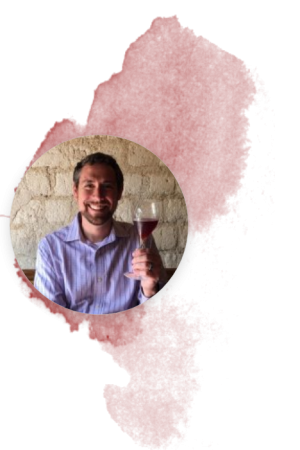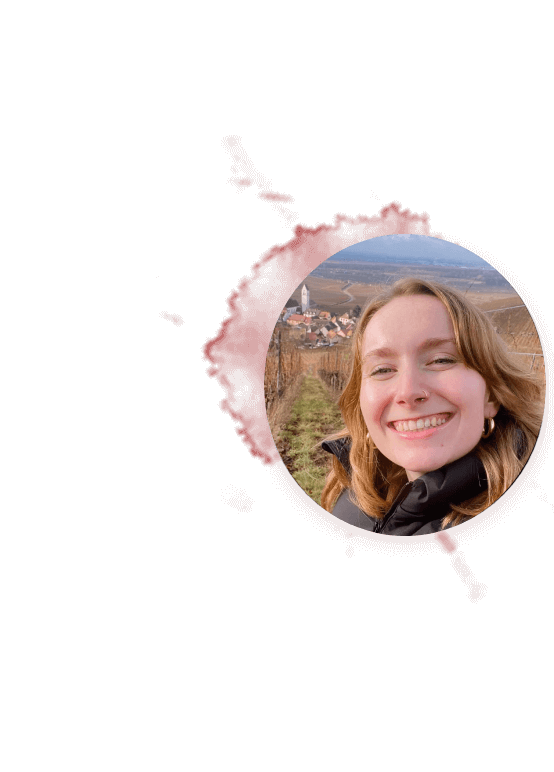 PHOEBE FLYNN
Sales – Manhattan and Brooklyn
Phoebe was born in Dublin, Ireland but spent the bulk of her childhood growing up in San Francisco. She began her adventures on the east coast in college, pursuing a Philosophy degree at Smith College in western Massachusetts. With a looming graduation date approaching and no clue what to do with a Philosophy degree, she started blowing off some steam by attending weekly wine tastings at a local wine shop. She was immediately entranced by the huge variety to be found in wine, and began applying for wine jobs with close to no experience. She comes to Bonhomie now after working in wine retail for nearly 4 years, an industry she has approached from several angles as a sales associate, a social media manager, and most recently a wine buyer. She is thrilled to represent the terroir-driven wines in the Bonhomie book.
CARINA ELLIS
Sales – Manhattan and Brooklyn
Carina grew up on the south shore of Massachusetts but spent her adolescence studying Arabic in the Middle East. She returned state-side to get an English degree from UCLA, and after graduation, moved to Brooklyn where her passion for wine took off. After exploring the city's natural wine bar scene and becoming a frequent customer of local wine shops, Carina began taking classes through the WSET and started working in wine retail. When she's not reading the back of a wine label, you can find Carina in the kitchen trying to nail a new baking concoction or dancing with friends.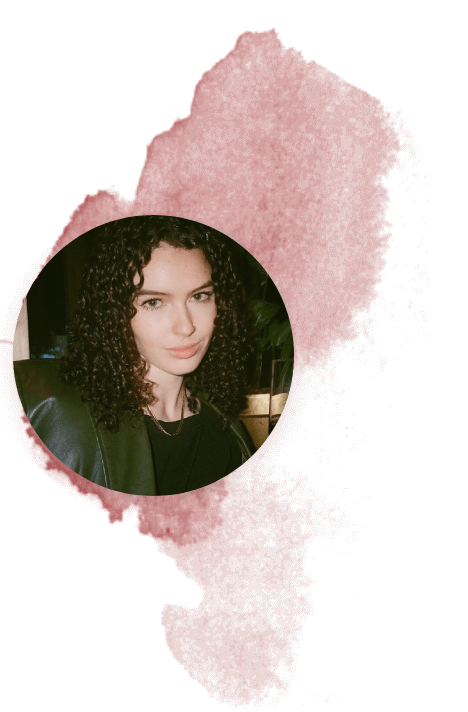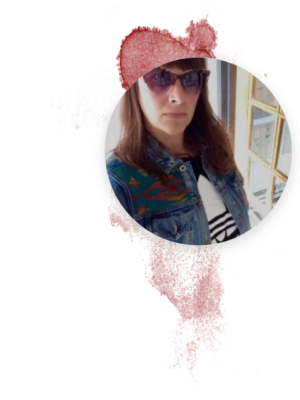 EVA W ZORAD
Sales Manager – New York & New Jersey
Eva and her sisters were the fifth generation raised on their family farm on the high plains of Western KS. Spending the first half of her life land locked meant getting to a coast was the next move. Eva moved to NYC with her husband, Ryan, nearly 15 years ago. After several years working late hours managing bars and restaurants, the plan was to see a rock show every night and not end up behind a bar after the money ran out. Her knowledge of spirits and experience as a homebrewer landed her a job in a small Brooklyn Wine shop. Eva discovered a whole new passion in wine. It seemed to perfectly combine her interest in agriculture, food, booze, and humanity. In 2005, after a year of reading and tasting all she possibly could, she joined forces with another couple looking for a new career path and opened September Wines & Spirits on the Lower East Side of NYC. She left that dream job after 8 years to become a mother to two incredible daughters and moved to West Orange, NJ. That move presented the perfect excuse to further build on her friendship with Charlie Woods. She is now representing the Bonhomie Wine Portfolio in NJ.
ANGELA KAHN
Sales-Hudson Valley and Westchester
After moving to Westchester from San Diego (where she worked in non-profits and consulting), Angela dared to re-invent herself again, taking the gleeful plunge into all things wine.She grew up in Ohio, studying and teaching French. A true love of the language led to a Master's degree in picturesque Vermont. Along the way, she spent a year in the Loire Valley, the source of her initial love affair with wine: the local Vouvray. An additional year in francophone Senegal further deepened her worldview and appreciation for diversity.Angela loves wine for its ability to connect people to place and people to people. And it's a haven for insatiable learners with a spirit for adventure and an ear for music. Multiple retail experiences most recently include Zachys Fine Wines. She served on the tasting team at Wine Enthusiast as well, honing her palate and her pen. With its purposeful mission and passion-driven portfolio, Angela can think of no better fit than Bonhomie to continue to flex her wine muscles—especially in beautiful Westchester and the Hudson Valley.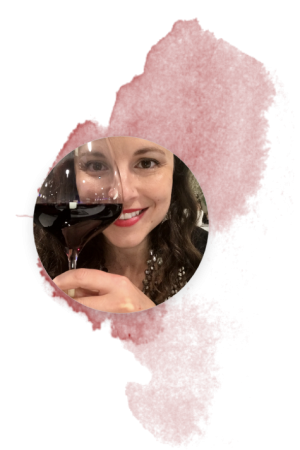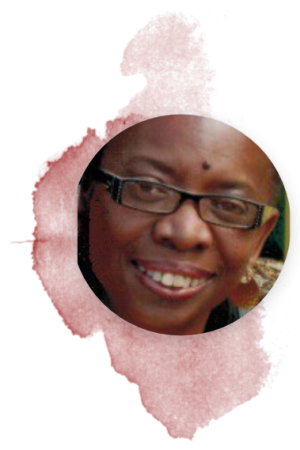 MICHELLE WASHINGTON
Office Manager and Comptroller
Michelle Washington brings over 35 years of Bookkeeping and Office Administration experience to the Bonhomie team. Michelle's impressive resume includes positions in finance at several New York law firms, as a legal secretary and in the offices of Saks Fifth Avenue. A desire to move away from the corporate world led her to Bonhomie Wine Imports in 2010 where she keeps the books tidy and everyone in the office in check. When not working on spreadsheets Michelle enjoys cooking, baking and time with her grandchildren.
VALERIE CORBIN
Import Operations Manager
With a theatrical degree from a small TX liberal arts college Valerie naturally became involved with the food and beverage world. The enjoyment of a delicious meal paired with the right wine and the "theater" of dining led her to work in restaurants, event planning, wine retail and ultimately the intricate world of wine importation. Her passions extend into home life where she and her husband take joy in making creative dinners together (perfectly paired with wine of course). She is now the mother of twin boys and enjoys her work with Bonhomie Wine Imports while balancing motherhood.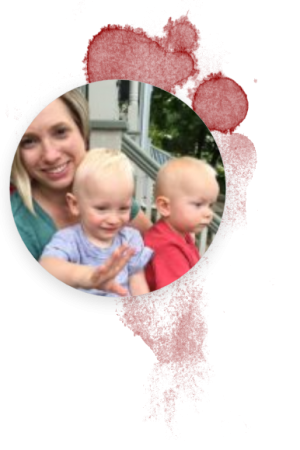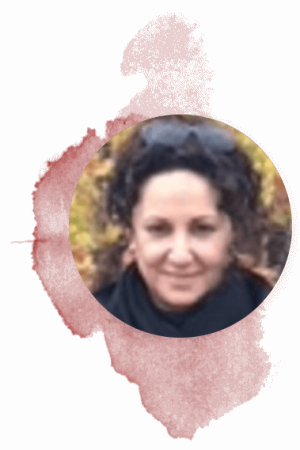 Angela DeLuca
New Jersey Account Manager
Angela is a New Jersey native with a few years each spent in Philly and Austin. After a full career in IT, she followed her passion for wine completing her Certified level from the Court of Master Sommeliers in 2014 and went to work for Martine's Wines in 2016. A long-time admirer of the Bonhomie portfolio, Angela is thrilled to be part of the Bonhomie team and honored to represent these producers. She loves to dance, throw parties, and sing songs about her cat. She is a monster in the kitchen."